Hydroponics Horticulture and Training Project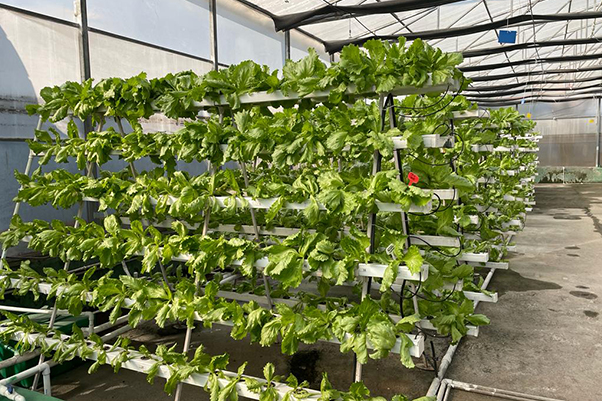 With the cooperation of Transport Department, DIMTS has set up a Hydroponics Horticulture and Training Facility at Kushak Nallah Cluster Bus Depot, Delhi.
The project is having two integrated facilities (Classroom and Hydroponic Horticulture Facility), to conduct theoretical and practical sessions on soilless agriculture system to grow exotic vegetables like lettuce, spinach and other leafy vegetables.
It facilitates the aspiring entrepreneurs, who wish to develop a hydroponic business system, to learn in practical environment about operation and maintenance of a hydroponic and horticulture facility.
The Project is currently executed by Sai Swayam Society, a society registered under Society Registration Act, 1860.The Hon'ble Transport Minister Shri Kailash Gahlot had visited the plant on February 4, 2022 and distributed certificates to trainees.